Back pain can seriously disrupt your lifestyle and limit your ability to move. Whether it's the result of a recent accident or it's chronic pain you've been dealing with for a while, chiropractic care can help relieve your symptoms. If you experience any of the following, schedule an appointment at Maryland Chiropractic today:
Persistent upper, middle, and/or lower back pain
Difficulty moving
Impaired nerve function
Decreased function
Reduced flexibility
Stiffness
Radiating pain
Some back pain is caused by sciatic nerve injury, while some of the pain stems from the muscles or ligaments. It's possible you have a bulging or herniated disc, a sprain or strain, misaligned vertebrae or something else altogether. A chiropractor can help get to the source of your pain and identify an effective course of treatment.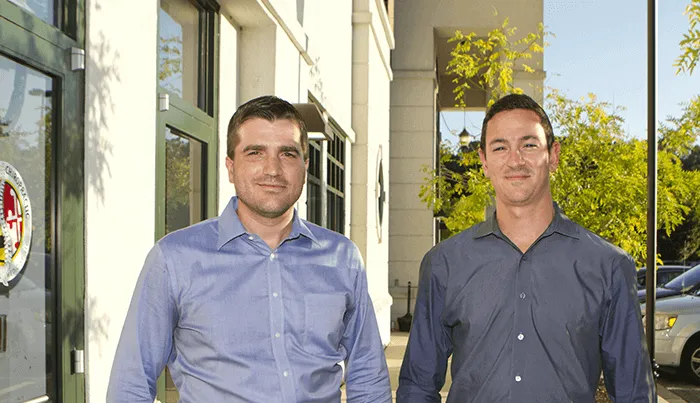 Our Chiropractors
For your treatment, you may receive a combination of adjustments, therapies, exercises and other chiropractic techniques. Using modern technology and years of experience, Dr. Curran and Dr. Schmitt can help you start to feel like yourself again.
Chiropractic Treatment for Back Pain
Chiropractic care is one of the few non-invasive ways to help back pain and restore nerve function. It's also completely safe. When you first come in, your doctor will sit down with you to discuss your symptoms. They'll do a thorough examination and may run some tests. After that, they'll diagnose your condition and offer a personalized treatment plan.
Treatment will vary depending on your overall health, your type of back pain and the cause of your pain. Some common reasons why pain in the back occurs include:
Injury
Car accidents
Strain from heavy lifting
Structural conditions
Chronic conditions
And more
Ready to find some relief for your pain? Contact Maryland Chiropractic today at 443-294-6873 to make an appointment. We offer same-day appointments and free consultations with no commitment.